Mobile sandblasting services: We come to you!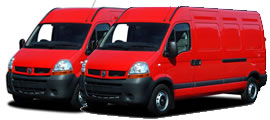 B R Holland & Sons Limited offer mobile sandblasting services.
If it needs cleaning up or stripping down then we can do it or you.
A mobile service
All our services are completely mobile, we'll come to you with our mobile sandblasting equipment.
Mobile Sandblasting
We offer mobile blast cleaning services. Sandblasting or blast cleaning uses compressed air with an abrasive medium. We use sandblasting for removing paint and other coatings from brickwork, timber, steel, concrete, glass, fibreglass, stone, etc,.
We use it in refurbishment projects are many and varied and can be applied to commercial and industrial buildings, as well as domestic properties.
Oak Beams
Barn Conversions
Painted Brickwork
Painted Stonework
Metalwork
Steelwork
Ironwork
Iron Fireplaces
Brick Fireplaces
Vintage Vehicles
Vintage Tractors
Historic Military Vehicles
Military Vehicles
Commercial Lorry Chassis
Commercial Lorry Panels
Boat Hulls
Power Generators
Locomotives
Railway Carriages
Railway Bridges