We'll clean your graffiti and stop it happening again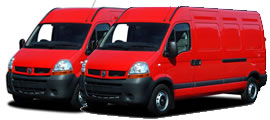 B R Holland & Sons Limited are a mobile graffiti removal company.

We offer the full graffiti removal service and what's more, we can treat your walls to resist further graffiti attacks.

Our environmentally friendly chemicals makes it a breeze to clean off graffiti once treated, so cutting costs substantially.

Give us a call to find out more.
A mobile service
All our services are completely mobile, we'll come to you with our mobile graffit removal equipment.
Graffiti Removal Services
If you are sick and tired of graffiti then you'll like our graffiti removal services. Eco-friendly and kind to the environment, once cleaned treated we simply pressure clean off further graffiti attacks, frustrating the vandals and saving you pots of money.
Brick walls
Stone walls
Concrete walls
Pavement slabs
Ironwork
Metal cladding
Street furniture
Paint work