Don't just take our word for it!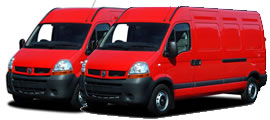 B R Holland & Sons Limited are proud of what we do, and we enjoy getting feedback from customers.We use your feedback and testimonials to improve our services and the way we do things.
Have a read of some of our testimonials and see for yourself what our clients say about us.
Don't hesitate to send us feedback and testimonials!
RE: Sevenoaks tricky house sandblasting and re-paint job
We were very impressed with BR Holland when we used them to sandblast the outside of our house recently and then re-paint it. The job was not as straightforward as we all had anticipated, but Brian and Wayne kept finding solutions to any problems which arose. They spent longer on the project than the initial estimate, but kept to their word on the overall cost. This was a refreshing change and I would recommend BR Holland to any homeowners who want a trustworthy firm to remove masonry paint.
Wayne also pressure cleaned our paths, decking and guttering in no time at all, with his industrial equipment. It really gave our outside space a refreshed look. This is another service I would heartily recommend, especially if you don't want to spend a weekend doing it yourself with inferior kit.
We were really glad we chose BR Holland. The web site makes them seem like they only do big, industrial jobs but I can heartily endorse them for smaller residential work. They were also very respectful of our home, which was much appreciated.
The Lawson family
Sevenoaks, Kent
---
RE: Tar Removal Job at Minster Court
Dear Mr Harman,
I am pleased to say that Mr Brian Holland of B R Holland Ltd attended today with some impressive machinery, apparently of his own design. Anyway, it was a pleasure to meet with Mr Holland and his partner/assistant who were pleasant, agreeable, careful and efficient. The tar has now been successfully removed from the large area of affected brick and stone work.
I am forwarding this also to Mr Lee Slaney of the Trading Standards Office for East Kent, at whose recommendation I obtained contact with Mr Holland and to Mr Holland himself.
Yours sincerely,
Rodney Pell
---
RE: Sandblasting of timbers
Hi Brian,
I was in the barn brushing down this afternoon and thought I should let you know what a great job you have done. The timbers look fantastic and damage to plasterboard is minimal. I am impressed.
Many thanks.