Mobile cleaning services: We come to you!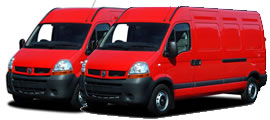 B R Holland & Sons Limited are a mobile industrial and building cleaning company.
We provide professional facilities cleaning, building cleaning and industrial cleaning. Employing the very latest cleaning technology, our goal is to provide you with a cost effective mobile cleaning service that uses no harmful chemicals or abrasive techniques. We pride ourselves on our service, reliability and professionalism.
We've been established for over 25 years.
Company Name & Registered Office
B R HOLLAND & SONS LIMITED
27 LAXTON GARDENS, PADDOCK WOOD
TONBRIDGE
KENT
TN12 6BB
Company No. 04592128
Graffiti Removal, Pressure Washing, Sandblasting and Industrial & Building Cleaning company