Mobile cleaning services: We come to you!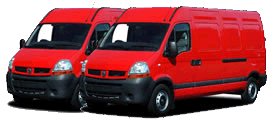 B R Holland & Sons Limited are a mobile industrial and building cleaning company.
Have a look at what we can do…
See our Graffiti Removal gallery
See our Industrial Cleaning gallery
See our Mobile Pressure Washing gallery
See our Mobile Sandblasting gallery
We provide professional facilities cleaning, building cleaning and industrial cleaning. Employing the very latest cleaning technology, our goal is to provide you with an effective facilities cleaning service that uses no harmful chemicals or abrasive techniques.
We pride ourselves on the highest possible levels of service, and being a family business, we are approachable offering a friendly personal service.
A mobile service
All our services are completely mobile – we'll come to you with our mobile cleaning equipment.
Graffiti Removal
We offer graffiti removal services which not only remove the unsightly graffiti but we can protect against it having a major impact again with our eco-friendly chemicals.
Chewing Gum Removal
We have specialised equipment for removing chewing gum from pavements.
Mobile Pressure Washing
We wash buildings, patios, drives, walls, paths, pavements, patio areas, car parks, plant and machinery.
We remove dirt, grime, algae, moss, air pollution and grime from masonry, marble, limestone, granite, brick, concrete and other masonry surfaces.
Cleaning uPVC coated cladding on buildings like car showrooms, offices and other commercial industrial buildings. More…
Mobile Sandblasting
We offer mobile blast cleaning services. Sandblasting or blast cleaning uses compressed air with an abrasive medium. We use sandblasting for removing paint and other coatings from brickwork, timber, steel, concrete, glass, fibreglass, stone, etc.
We use sandblasting in a variety of refurbishment projects and it can be applied to commercial and industrial buildings, as well as domestic properties.
We can also clean boat hulls using these methods. Steel, fibreglass and timber hulls can be cleaned of paint and rust and treated for osmosis problems. More…
Industrial and Building Cleaning
Pollution grime, from things such as diesel fumes can make a real impact on the cosmetics of your building. This is why building cleaning has become such a growth industry. If you need your building cleaned locally, then you should call B R Holland.
Our rates are second to none. We are qualified to clean brick buildings, any stone buildings, concrete and cladding. By cladding we mean any modern structure like a warehouse or a distribution centre. It could be that you have no idea what your building is made of. It doesn't matter to us anyway as we will assess the job for free prior to submitting a quote. More…