If it's mucky we'll clean it!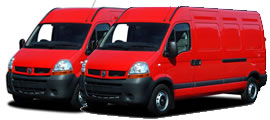 B R Holland & Sons Limited offer mobile pressure washing services.
If it's something that's really mucky then we'll come round and clean it.
A mobile service
All our services are completely mobile, we'll come to you with our mobile presure cleaning equipment.
Mobile Pressure Washing
We offer a full mobile pressure cleaing service. Pressure washers use high-pressure water to remove mold, grime, dust, mud and dirt from surfaces and objects such as buildings, vehicles, concrete road surfaces etc.
Buildings
Patios
Drives
Walls
New Brickwork
Roofs
Decking
Hanging Tiles
Oast House Roofs
Kilns
Paths
Pavements
Car Parks
Multi-Storey Car Parks
Car Showroom cladding
Office cladding
Factories
Factory flooring
Warehouse cladding
Warehouse flooring
Stadia
Plant and Machinery
Masonry
Marble
Limestone
Granite
Brick
Concrete
uPVC cladding