Useful links for you!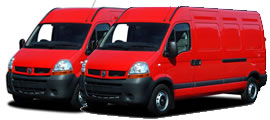 Here is a selection of links we think our customers will be interested in.
Remmers UK
We use Remmers products. Remmers is one of the leading European companies for specialised building, repair and protection products for the construction industry, with competence and reliability of the highest quality.
English Heritage
We clean many listed buildings. English Heritage exists to protect and promote England's spectacular historic environment and ensure that its past is researched and understood.
Ellis & Son Vehicle Body Builders
We sandblast vehicles. Ellis & Son Vehicle Builders Limited specialise in the manufacture of Commercial Vehicle Bodywork, Metal Fabrication, Welding and Vehicle Body Spares at our large premises at Longbrooks, Brenchley near Paddock Wood in Kent.
Phase One Joinery
Phase One Joinery are a Kent based Domestic and Commercial Joinery Company providing Joinery Services for Windows, Doors, Stairs and Bespoke Projects. We sell recycled solid fuel wooden briquettes as a side line.
Nun on a Bike
Nun On A Bike is a motorcycle courier service providing Local, National and European collection and delivery services for clients throughout the UK. Religiously on time!
World Tractors
Morgan Machinery Ltd are a UK based business selling tractors, diggers, plant and machinery worldwide. With the current financial situation and favourable exchange rates, there's never been a better time to buy a secondhand tractor, machinery or plant for your business.