Useful links for you!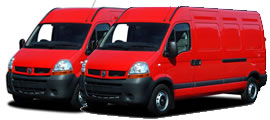 Here is a selection of links we think our customers will be interested in.
English Heritage
We clean many listed buildings. English Heritage exists to protect and promote England's spectacular historic environment and ensure that its past is researched and understood.
Ellis & Son Vehicle Body Builders
We sandblast vehicles. Ellis & Son Vehicle Builders Limited specialise in the manufacture of Commercial Vehicle Bodywork, Metal Fabrication, Welding and Vehicle Body Spares at our large premises at Longbrooks, Brenchley near Paddock Wood in Kent.